Top Five Keyboard Apps to Improve Your Mobile Typing Experience
Top keyboard apps for Android and iOS.
A keyboard is one of the most important things on your smartphone. Whether you're a casual typist or a serial texter, you require the best keyboard software for your phone. Autocorrect and the ability to glide your fingers over the keys and get the words correct are a couple of features that modern-day smartphone keyboards offer.
Here's our list of the top five keyboard apps for your Android and iOS device.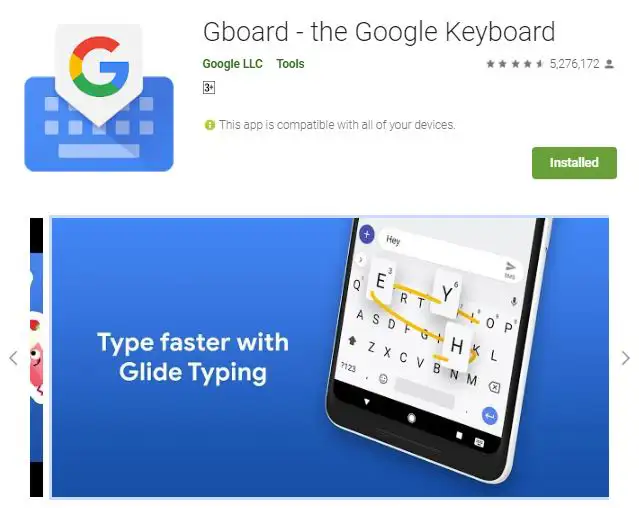 Gboard is one of the best keyboard apps, especially for Android.
Formerly known as Google Keyboard, Gboard is still one of the best keyboard apps out there for your Android device. It doesn't offer a ton of customisability, but you get a lot of features in the app, all for free.
You can type faster by gliding your finger over the keys. Gboard allows sending GIFs and stickers, with the ability to create your own stickers. Moreover, you also get the full power of Google's predictive text algorithm and machine learning power that builds your dictionary over time.
Gboard users can also use Google Translate functionality in real-time.
Available for: iOS and Android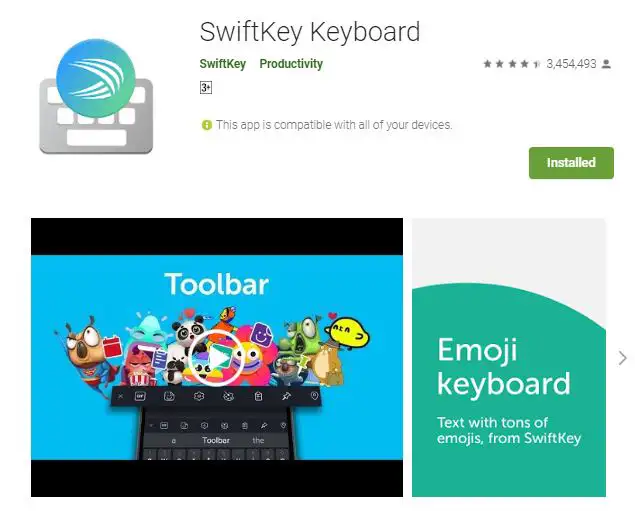 SwiftKey offers great predictive text and an overall amazing experience.
For years, SwiftKey was one of the absolute best keyboard apps on the market. It had everything from swipe typing, brilliant predictive text and a dictionary that learned your typing habits and patterns quickly.
While it still has all those features and has only gotten better over time, many users have started using Gboard due to it being the native keyboard app for Android.
Many people are still religious users of SwiftKey and it can be difficult for them to switch to any other app on this list after creating their massive personal dictionaries on the app.
Available for: iOS and Android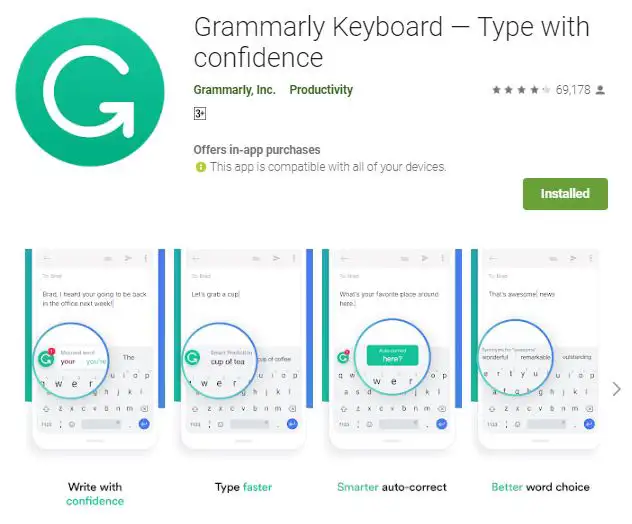 Grammarly can save you from making simple grammatical errors or typos.
Grammarly is a popular tool used by many on their browsers. It's a great way to know when you're making a grammatical error and saves you from making silly typos or mistaking when to use "which" and when to use "that".
The Grammarly keyboard is a great plugin for your phone. It supports swipe typing and also has great predictive text, but you have to use it for some time for the keyboard to learn your typing habits.
Just like the desktop version, the app also corrects your errors and gives a brief explanation as to what mistake you're making.
Available for: iOS and Android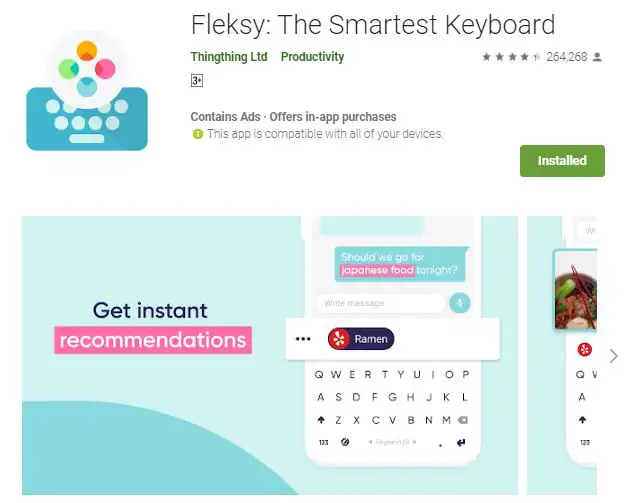 Fleksy is fast but doesn't support swipe typing.
Fleksy claims to be the "fastest keyboard" in the world. However, it doesn't support swipe typing. Instead, it relies on autocorrect to make your typing faster.
Fleksy has a very strong autocorrect feature and it may even autocorrect names if it doesn't recognise it or it isn't in the dictionary of the keyboard. However, it does support some nifty add-ons for GIFs, stickers, and emoji.
It also has a feature that allows you to quickly erase an entire word by swiping left on the middle row of the keyboard. The app is good pickup for you if you don't use swipe typing.
Available for: iOS and Android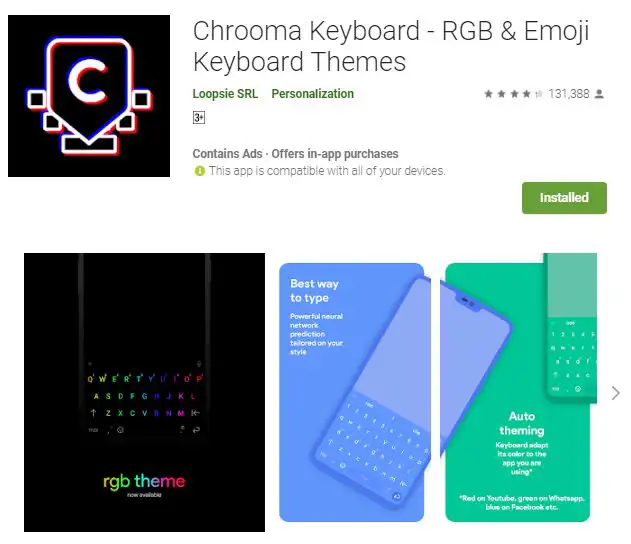 Chrooma offers a very colourful keyboard and great typing experience.
As the name suggests, Chrooma Keyboard is a very colourful keyboard app for Android. You can have a flat background, a palette finish, a gradient finish or even 3D buttons on your keyboard.
If you've always wanted to customise your keyboard whenever you open a new app, Chrooma does it for you. The keyboard has an auto theming feature that lets it adapt to the colour of the app you're using. This lets the keyboard turn green for Spotify, different shades of blue for Facebook and Twitter and a grey shade for Netflix.
Unlike Fleksy, you can use swipe typing on Chrooma and it feels very good to use. You can also erase chunks of words or sentences if you keep swiping left on the backspace key.
Available for: Only Android


Tags:
Best keyboard for OnePlus,Image of gboard,gboard,best keyboard app for android 2018,best keyboard app for android 2019,keyboard apps for android free download,fast typing keyboard app,best emoji keyboard for android 2018,best ios keyboard for android,swiftkey,fast typing keyboard apps,fast typing keyboard app download,fast keyboard app,fast keyboard for android,fast keyboard app android,fast typing keyboard app apk,fast keyboard app download,fast keyboard android,fast typing keyboard app download for pc,fast hindi keyboard app download,fast keyboard download,download fast keyboard app,fastest keyboard app for android,fast typing keyboard app for pc,fastest keyboard app,fastest keyboard for android,fastest keyboard android,fast keyboard typing app,fast keyboard typing app download,fast keyboard typing application,fast typing app,fast keyboard typing.